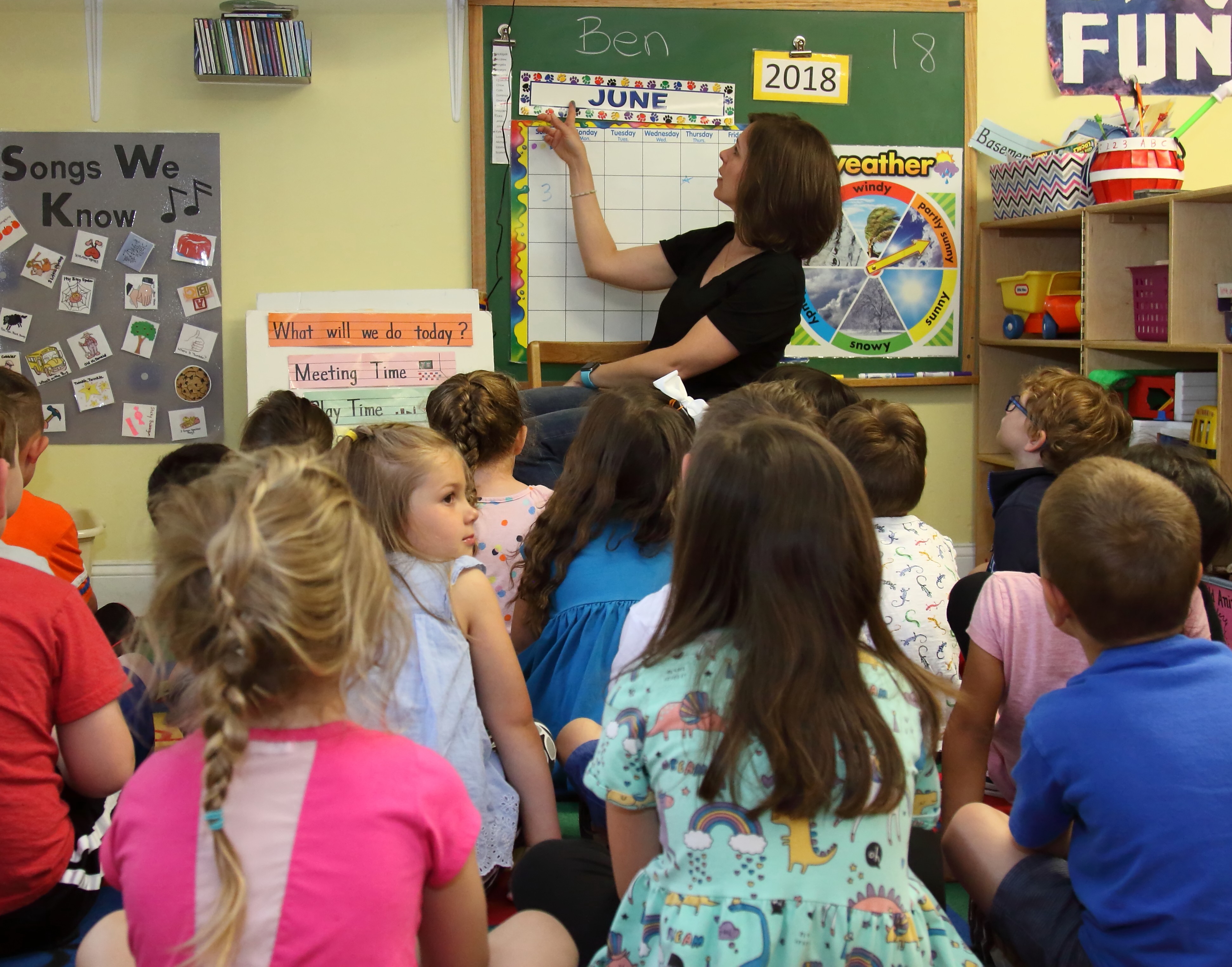 At the Morris Plains Co-op, a child's social and emotional skills grow alongside their imagination and curiosity about our world in our play-based curriculum.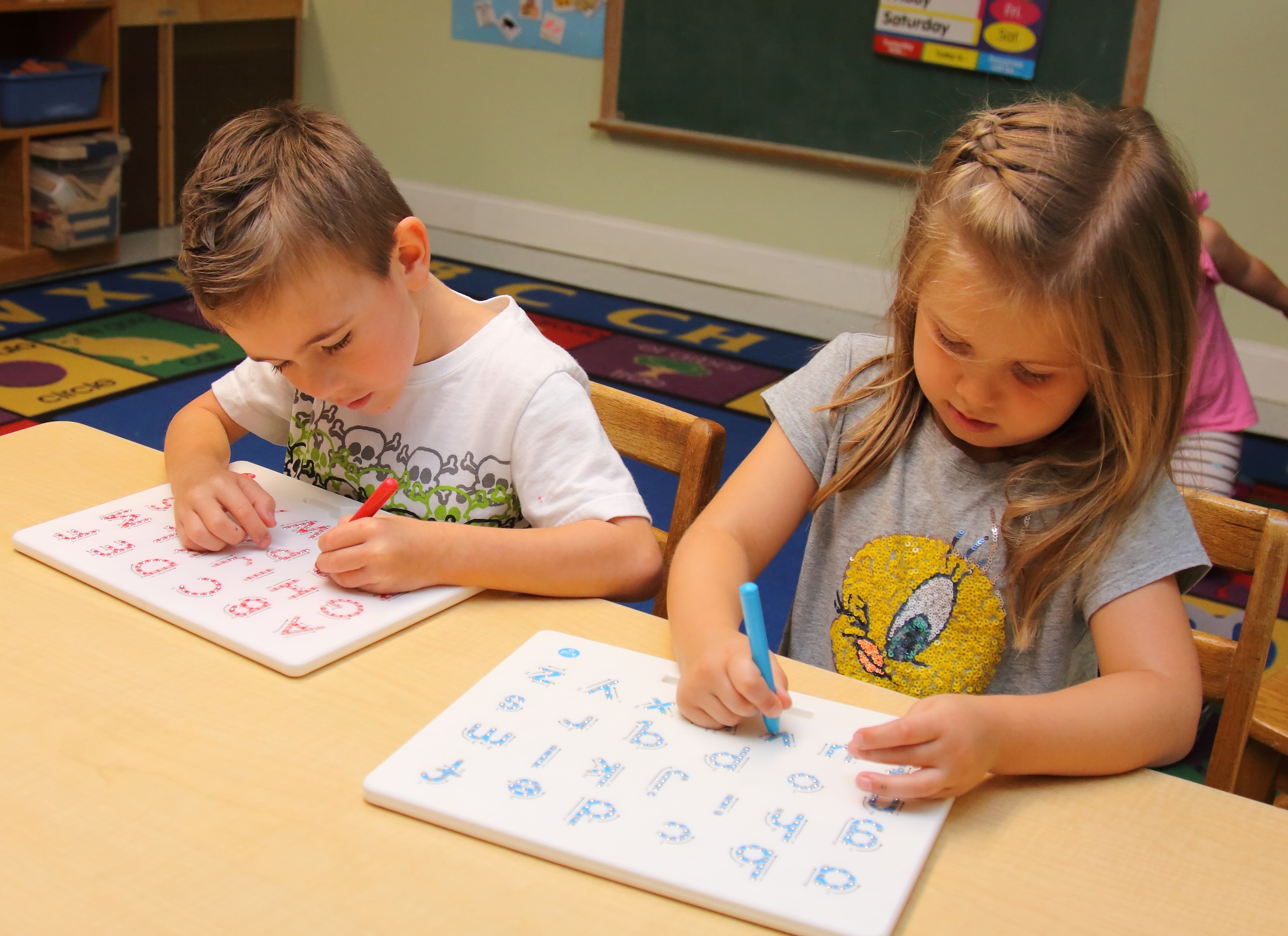 What's In Play? Everything!
Research shows that play lays the foundation in a child's brain for all future learning.
Summer Fun is a play-based program that provides children with the opportunity to express themselves through creative art projects, imaginative activities, music, movement, child-directed play, and plenty of outdoor time!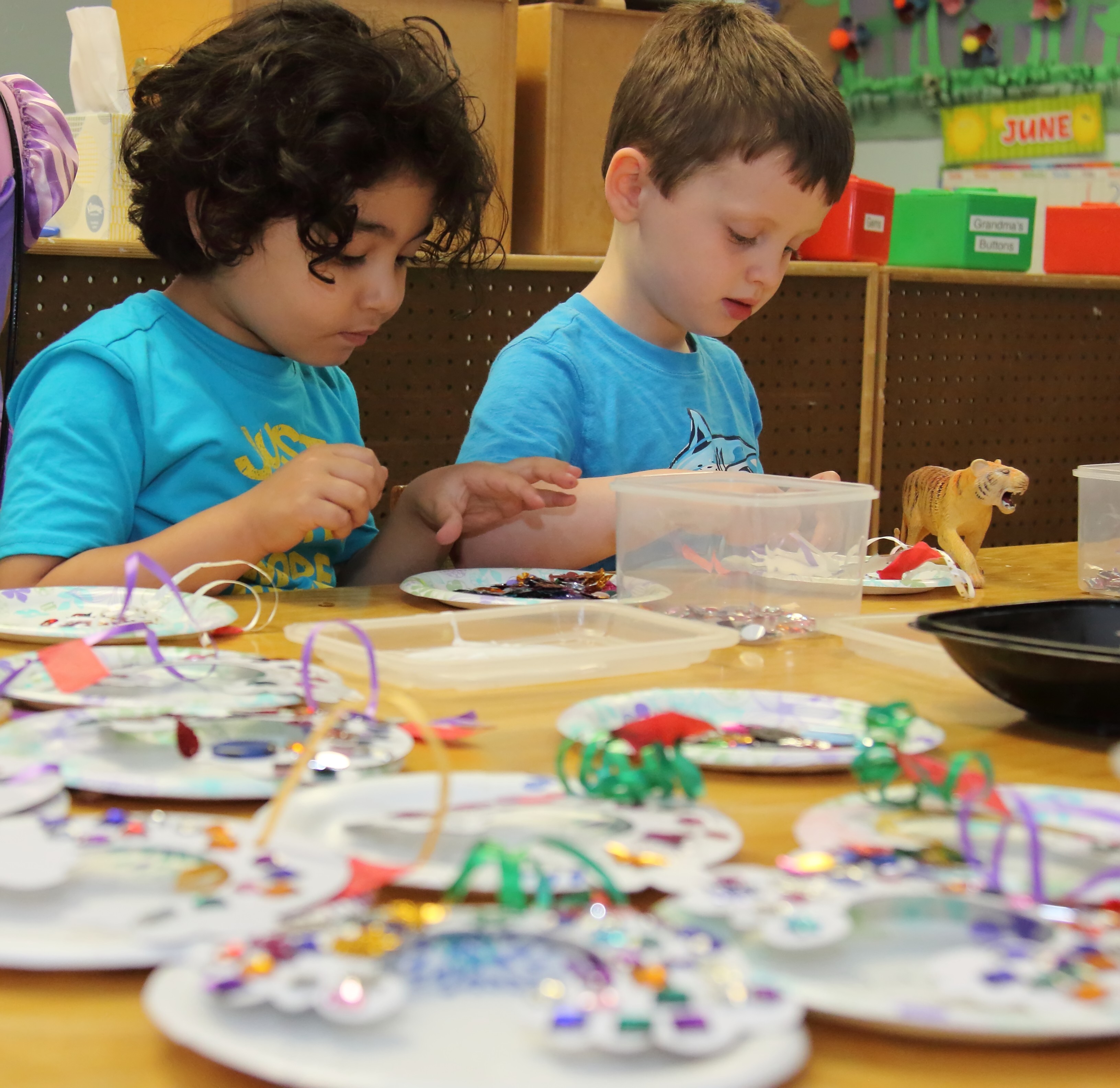 We'd love for you to visit us and see our school. Contact us today to schedule a tour or to ask any questions.
Morris Plains Cooperative Play School is a nonprofit cooperative preschool located in Morris Plains, New Jersey. Since 1939, the school has provided an exceptional educational environment where children, parents, and teachers learn and grow together while families actively participate in their child's preschool education.
We are conveniently located at 8 Cleveland Avenue in Morris Plains, situated within the comforts of a quiet neighborhood setting. Students come from Morris Plains and many surrounding communities including Denville, Hanover, Mendham, Morristown, Parsippany, Randolph, Rockaway, and Whippany. Our spacious playground provides the perfect setting for children to socialize while developing their gross motor skills. With several large climbers, an oversized sandbox, a winding bike path, and riding toys aplenty, there is something for everyone!

The Morris Plains Cooperative Play School is committed to developing the social, emotional, intellectual, and physical growth of each child through developmentally appropriate education. Our school's child-centered philosophy is based on a flexible approach to early education, a positive approach to discipline, a commitment to parent education, and the belief that children learn best through play.
Our programs are based on the belief that children learn best through play. Research has shown that play-based education enhances foundational brain capacities necessary for all future learning. This is strengthened through play, i.e. creativity, sensory experience, movement, imagination, full body action, etc. Also, play allows for child initiated learning, rather than adult-driven directives. This builds brain capacity and instills a value of curiosity and interest in exploration and learning. 
Established in 1939, Morris Plains Cooperative Play School ("The Co-op") is the oldest cooperative preschool in New Jersey. We are a private, non-profit, non-sectarian, state licensed preschool with certified teachers. Since the beginning, we have provided an exceptional environment for children, parents, and teachers to learn and grow together while families participate in their child's preschool education.
Janet Carr
Janet graduated from Rider College with a BA degree as a Fine Arts Major and received a Teaching Certificate in Pre-School Education from Montclair State. For 12 years, she taught at the Playhouse Co-op Preschool in their "All Day School" classroom. Janet has been with the Morris Plains Co-op for 17 years, teaching the 2-Morning class, Lunch, Stay and Play and the Summer Fun Program.
Melissa Gringeri
Melissa has a Master's in Education with a focus on Special Education from Rutgers University. She's been teaching at the Co-op since 2010 and is proud to have had four children who are all Co-op graduates.
Mary Ellen Hackett
MaryEllen graduated from Fairleigh Dickinson University with her Masters in the Arts of Teaching. She worked in elementary schools in South Amboy and Chatham. She is bi-lingual and has been teaching the 3-year-old preschool class at the Polish Supplementary School in Clark for more than 10 years. She has been with the Co-op for two years.
Traci Lynne Cepero
After spending two years as a parent at the Co-op, Traci wasn't ready to leave our school when her daughter started kindergarten this fall. During her previous public school career, Traci taught kindergarten, English as a Second Language, Gifted and Talented classes, and Basic Skills. She received a BA degree from Kean and her Masters in Education from Jersey City State College.
The Morris Plains Cooperative Play School cares about the Earth. Continue reading to discover some creative ways you can teach your kids about recycling.
The Co-op has impacted our lives in such a positive manner. In our everyday occurrences, either a lesson from the co-op, song or staff member has popped into conversation. My daughter absolutely loves going to the co-op and I believe she will remember her experiences there for a very long time.
I am so proud to call the Morris Plains Co-op my kids' school. Whether you're working parents or have one at home, there is no question it is an amazing place to be!
Our older girls went here for three years and had a fantastic experience. They have fond memories of their teachers and were very well prepared for kindergarten. Now our youngest is attending the co-op and absolutely loves it. She is always happy to go. It's such a great school!