The Co-op is run by a dedicated staff and a Board of Trustees comprised of volunteer parents and community members. Our staff is composed of qualified and highly trained teachers and classroom aides. The Co-op staff are the heart and soul of the school, spending countless hours to provide a quality pre-school experience for each and every student. The entire staff regularly participates in local, county, and statewide professional development workshops to keep informed about the most current research and ideas in early childhood education. Monthly staff meetings are held to facilitate the exchange of ideas and to provide a forum for discussion of curriculum and class activities.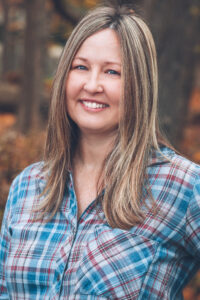 Liz Cumming
My name is Liz Cumming. I have my Bachelor of Science from the University of Richmond and am state-certified in elementary education. As an educator, I strongly believe in learning through play and the importance of hands-on exploration. The Co-op has been close to my heart since 2001 when my son Andrew was enrolled in the 3 Afternoon Class. The school's values aligned with mine and I joined the teaching staff as the Just The Two Of Us teacher when my younger son was enrolled in Step Up. When Will started Pre-K, I did too! Over the next nine years I taught Pre-K, transitioning between the 4 Afternoon, 3 Morning, and 4 Morning classes. Since 2017, my primary role has been in the office, although I have taught several enrichments and love to spend time in the classrooms. I have also been known to throw a stuffed animal sleepover or two. The Co-op is truly a wonderful, caring, and collaborative community and I am proud to be a part of it!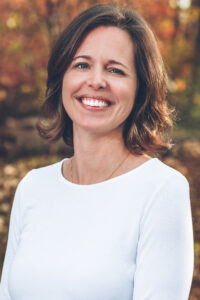 Melissa Gringeri - Assistant Director & 5 Day Pre-K (4 - 5 years old)
My name is Melissa Gringeri. I am the current Pre-K teacher at the Co-op. I have my Master's Degree in Education and Special Education from Rutgers University. While my fourth child was attending the Co-op in 2010, I began teaching here. As a parent, I was drawn to the school for it's learning through play philosophy and strong feeling of community. I enjoy the collaboration between the teachers and families who co-op at the school. We work together to provide a meaningful, age-appropriate educational experience for the students.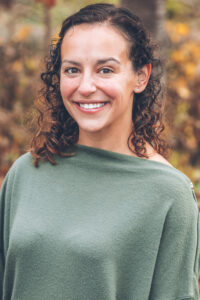 Jennie Smith - 4 Morning (3-5 years old)
My name is Jennie Smith. This is my second year teaching at the Co-op. I have a Bachelor's Degree in Elementary and Special Education and a Master's Degree in Curriculum and Instruction. I taught elementary education and special education for 7 years before having children and deciding to stay home with them. However, when the opportunity presented itself to be back in the classroom part time I jumped on it! I love the Co-op's learning through play philosophy and fully believe in the value of curiosity and exploration, especially in preschool. I live right in Morris Plains with my husband, Dereck, daughter Mila ( 3 ) and son Luca (almost 2!)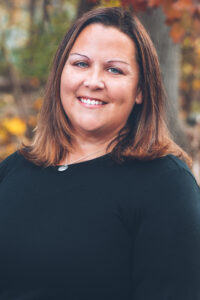 Rosie Miskowicz - 3 Morning (3 - 4 year olds)
My name is Rosie Miskowicz and I've been teaching at the Co-op since January of 2019. My two boys (who are in 1st and 3rd grade) are Co-op graduates. My oldest started at the Co-op in the Just The Two of Us class. I fell in love with the family-like atmosphere at the Co-op. I had taught preschool for 5 years before I had my children and missed being in the classroom. The Co-op was the perfect way to still be home with my children but also to get back into the classroom. When my youngest was going into PreK 4, I was presented with the opportunity to teach the 3 Morning class and I accepted immediately! I've taught the Just The Two of Us class, The Step-up class and the 3 Morning class. I'm so happy that even though my children are no longer at the Co-op, I still get to be a part of this amazing school!.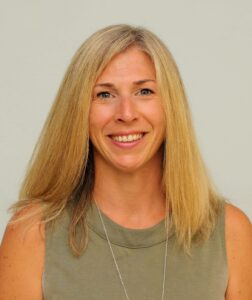 Lindsay Scheifler - 2 Morning (2 1/2 - 3 1/2 years old) and Just the Two of Us
My name is Lindsay Scheifler. I grew up in Connecticut and attended Dickinson College in Carlisle, PA. I graduated in 1999 with a Degree in French and Education. For 10 years, I taught French in both private and public schools. My husband, Ryan, and I live in Morristown with our 4 children: Reid and Cameron, 12 years old, Jake, 9 years old and Madelynn, 6 years old. I have been at the Co-op since the Spring of 2011 when my twin boys and I attended the "Just the 2 Of Us" class. I immediately fell in love with the school! When it came time for Reid and Cameron to officially start Preschool, I knew that the Co-op was the only place for us; a perfect fit! Now this little red building feels like a second home. Once my daughter was finishing up her time here, I knew that I was not ready to say goodbye! I had been home raising my children for almost 12 years, and I was feeling ready to get back to work and back into education. The Co-op presented the perfect opportunity...Last school year, I worked as an aide in the Step-Up class and then as a head teacher at the Summer Fun Camp 2 days a week. I am very excited and happy to be teaching the 2 Morning class now! I love how the children learn through play, and also how the teachers and parents have the opportunity to work cooperatively. The sense of community at this school is truly like no other!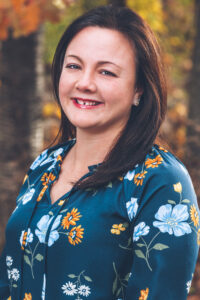 MaryEllen Hackett -Enrichment Classes
Hi! My name is MaryEllen Hackett. This is my 8th year teaching at the Co-op! I remember walking into the Co-op to meet Betsy and interview for the teaching position. I took a bit of an extended maternity leave and wasn't ready to go back to full time teaching just yet. I had my son, Noah, with me. He was almost 11 months old, walked in the front door, sat by the kitchen table in the dramatic play area and proceeded to take every single thing out of the cabinets. He immediately felt at home at the school and so did I. Noah spent three years at the Co-op, and it was the BEST working mom experience I could have ever asked for! In addition to teaching the 3 morning class this year, I've taught a 4 day class, a 2 day class, the virtual preschool class, virtual enrichment classes, and in person enrichment classes... I've almost done it all! Before joining the Co-op teaching team, I taught middle school writing and I worked at a Polish Pre-School for 15 years. I have my Master's degree in Education and am state certified. I live in Mine Hill with my husband, Adam, and (now) 8 year old son, Noah.
Jennifer Yanosey
Office Manager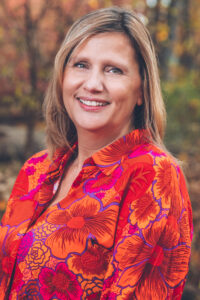 Joann Holick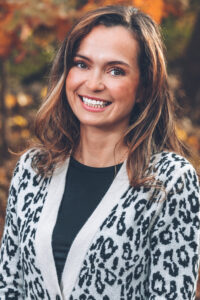 Ewa Meloro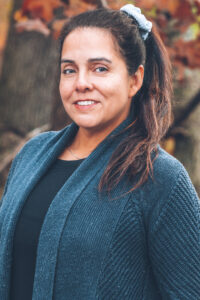 Jen Cowing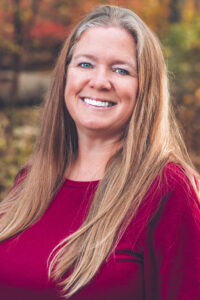 Caroline Borecki