Summer Fun is an age-appropriate, educational program that provides children with the opportunity to express themselves through creative art projects, imaginative activities, music, movement, child-directed play, and plenty of outdoor time! Summer Fun is an extension of our yearly state-licensed program and is open to all children ages 3 to 5.
Our play-based summer FUN program is taught by experienced, certified teachers. Summer Fun begins Monday, June 21, 2021 and runs for 7 weeks, ending on Thursday, August 5, 2021. Two and four day sessions are offered, Monday through Thursday. Following the current state guidelines, group sizes will be limited, and enhanced safety and cleaning measures will be in place. 
Virtual options for Summer Fun will be offered in addition to in-person sessions. Every day is a new adventure at Summer Fun!
Summer Fun offers themed learning units, with age-appropriate activities, through which children will be immersed in nature, make scientific discoveries, build their self-confidence, and have FUN! What will your child achieve this summer?
2021  Summer Fun Themes
Week 1 (June 21 – June 24): Green Thumbkins
Week 2 (June 28 – July 1): Down The Shore
Week 3 (July 5 – July 8): The Outdoor Kitchen
Week 4 (July 12 – July 15): The Big Dig
Week 5 (July 19 – July 22): Ahoy Matey
Week 6 (July 26 – July 29): Camp Out
Week 7 (August 2 – August 5): The Messy Artist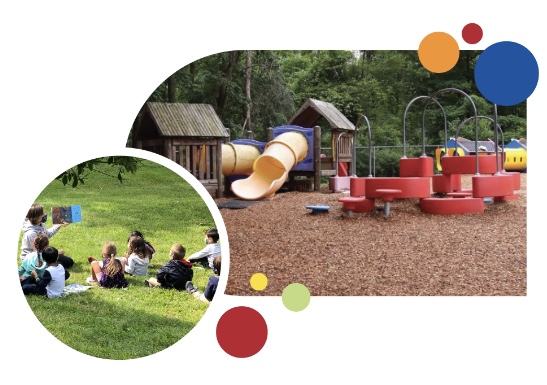 Many Summer Fun learning activities take place on the Co-op's spacious playground, which also provides the perfect setting for children to socialize while developing their gross motor skills. With several big climbers for building muscle strength, spinner bowls for vestibular stimulation and balance training, an over-sized sandbox, a winding bike path, and riding toys aplenty, there is something for everyone! 
Play, learn, and grow while exploring a new theme each week!
Register today!
Call 973.540.1537
Email office@morrisplainsco-op.org or info@morrisplainsco-op.org